Nick Koumalatsos
Regular price
Sale price
$14.95 USD
Unit price
per
Sale
Sold out
Share
View full details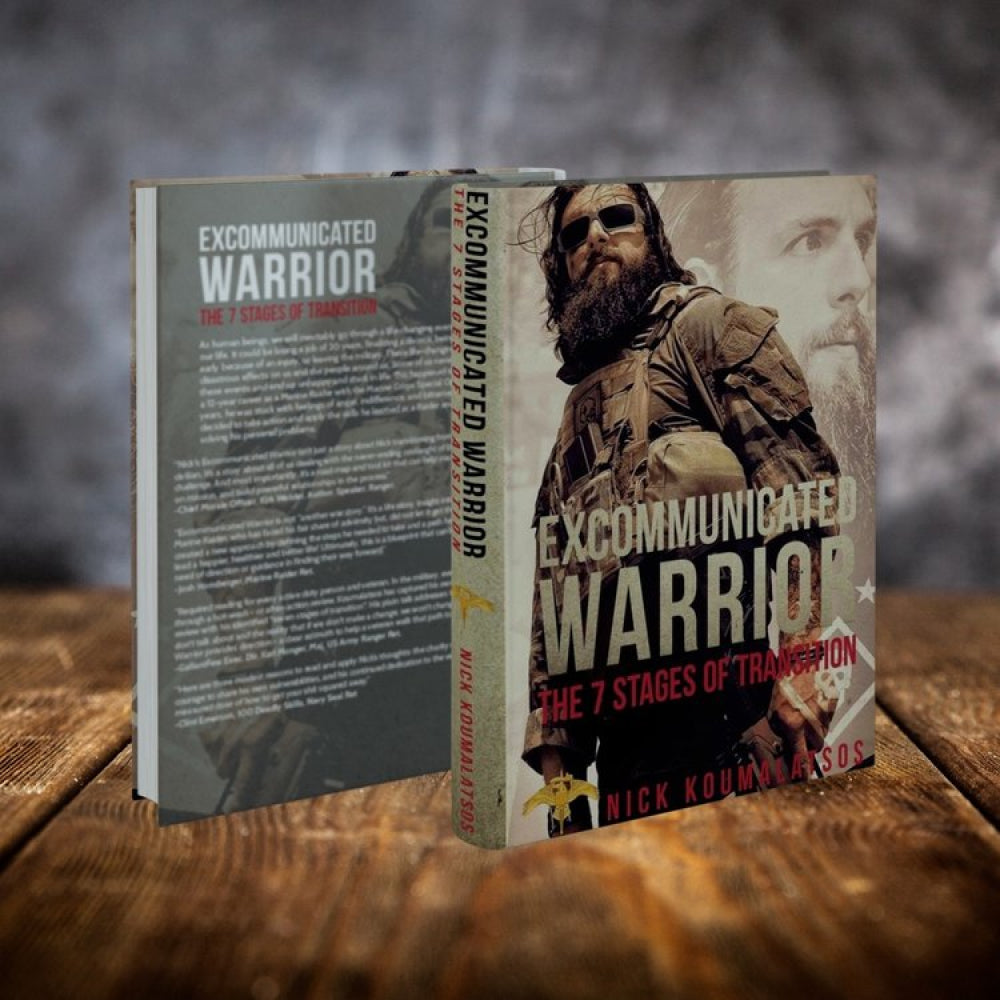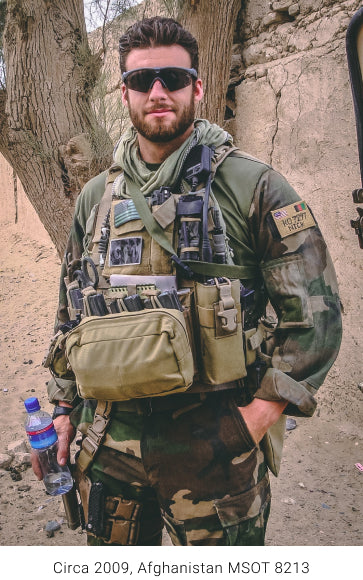 As human beings, we will inevitably go through a life-changing event at some point in our life. It could be losing a job of 20 years, finalizing a divorce, being forced to retire early because of an injury, or leaving the military. These life-changing events can have disastrous effects on us and the people around us. Some of us never work through these events and end up unhappy and stuck in life. This happened to Nick when he left a 12-year career as a Marine Raider with the Marine Corps Special Operations Unit. For years, he was stuck with feelings of anger, indifference, and bitterness. Until he finally decided to take action and apply the skills he learned as a Raider and got to work on solving his personal problems.

The Excommunicated Warrior takes you through the journey of Nick's transition out of the Special Operations as he attempted to reintegrate into the civilian world. Through this journey, he identified 7 different stages of transition. 
Nick quickly realized that these 7 stages were something most veterans had to go through and he launched a non-profit that focused on helping the nation's veterans transition out of the military. Soon, Nick started developing steps to work through the stages, all aimed at the military community. However, through various speaking engagements, it became clear that Nick's ideas about the 7 stages of transition applied to anyone, not just veterans. The stages applied to anyone that had gone through a life-altering event. This book outlines the 7 stages and how you can use them in your life. In short, the book is for anyone who has gone through a life-changing event and refuses to be a victim of circumstance. Anyone who decides to never quit, never surrender, and always move forward.

Nick spent 12 years in the United States Marine Corps. He graduated Marine Basic Training as Company Honor Man. He went on to serve with 2D Force Recon Co and 3rd Reconnaissance Bn. His last 5 years was spent with Marine Special Operations Command at 2D Raider Bn as a Marine Raider.